Kinzua Outdoors Focuses Our Attention On The
Youth Of Today And The Sportsmen Of Tomorrow!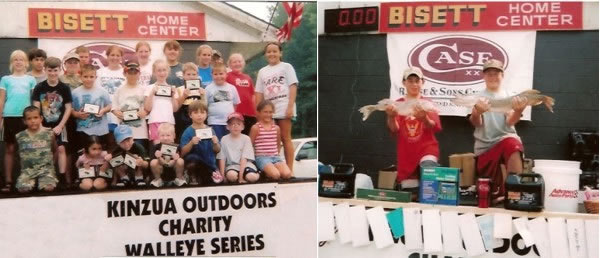 CLICK HERE for Kinzua Outdoors New Format for 2023 Season!
Kinzua Outdoors was founded in April of 2003.
Our goals are to promote the surrounding communities and businesses of Kinzua Reservoir,as well as promote the area's Natural Resources, to promote and help introduce children into the outdoors, and to develope relationships in the business and outdoor community that will help to achieve these and other goals set forth.
Kinzua Outdoors is centrally located in Corydon Township Pa, in the heart of some of the finest Fishing, Hunting, Hiking, Camping, and Tourism sites available in the country.
On behalf of Kinzua Outdoors, I would like to personally thank you for visiting this site, and look forward to meeting you in the future.
I hope you enjoy the rest of the site.
Sincerest thanks,
Thomas G. Means
Director